Sep 29, 2023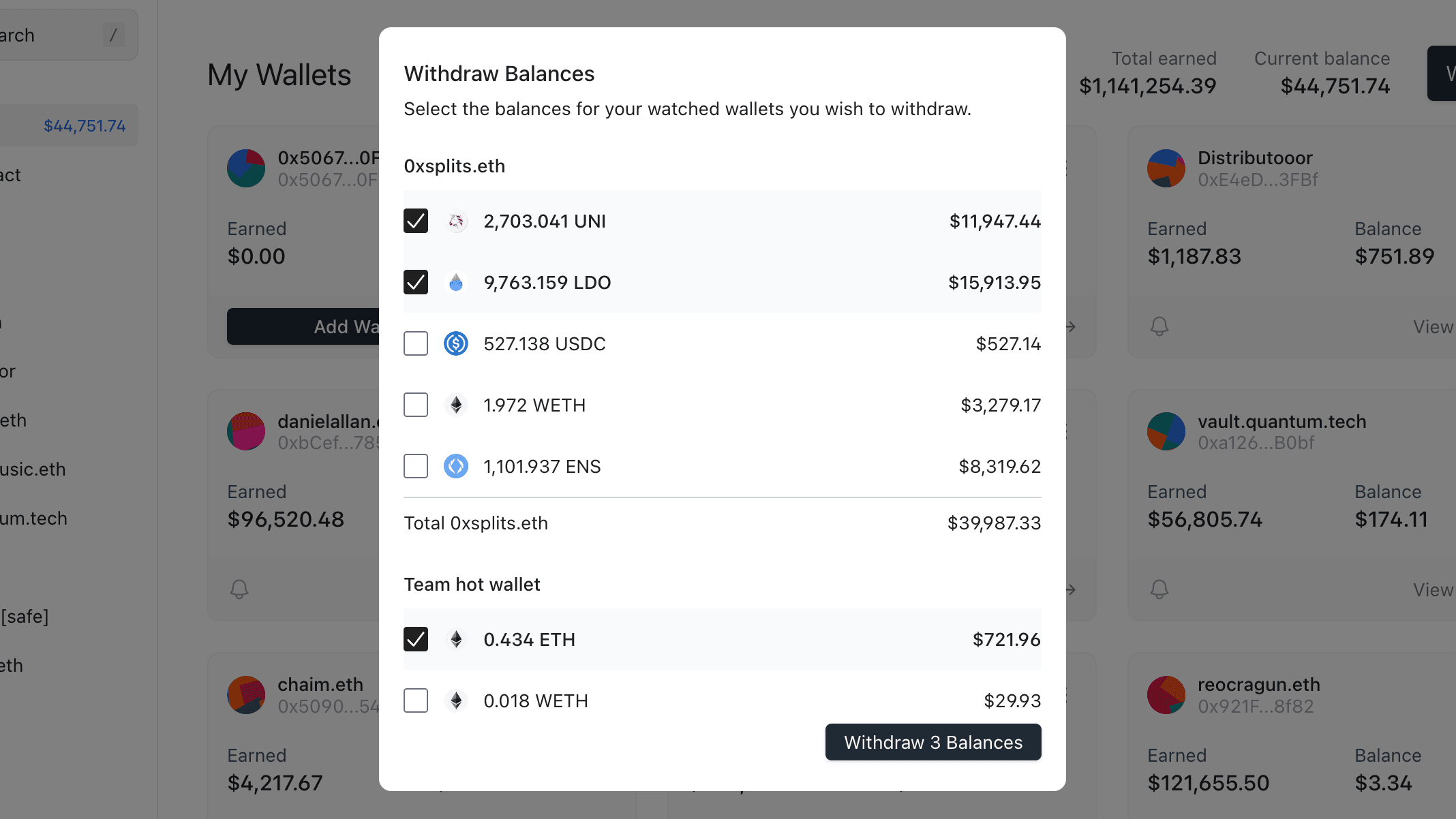 Withdraw for multiple wallets at once
When we launched the multi-wallet dashboard, we knew there were a bunch of improvements we wanted to make. We've been steadily chipping away at them, and today we're excited to launch a much requested feature: withdrawing for multiple wallets in a single transaction.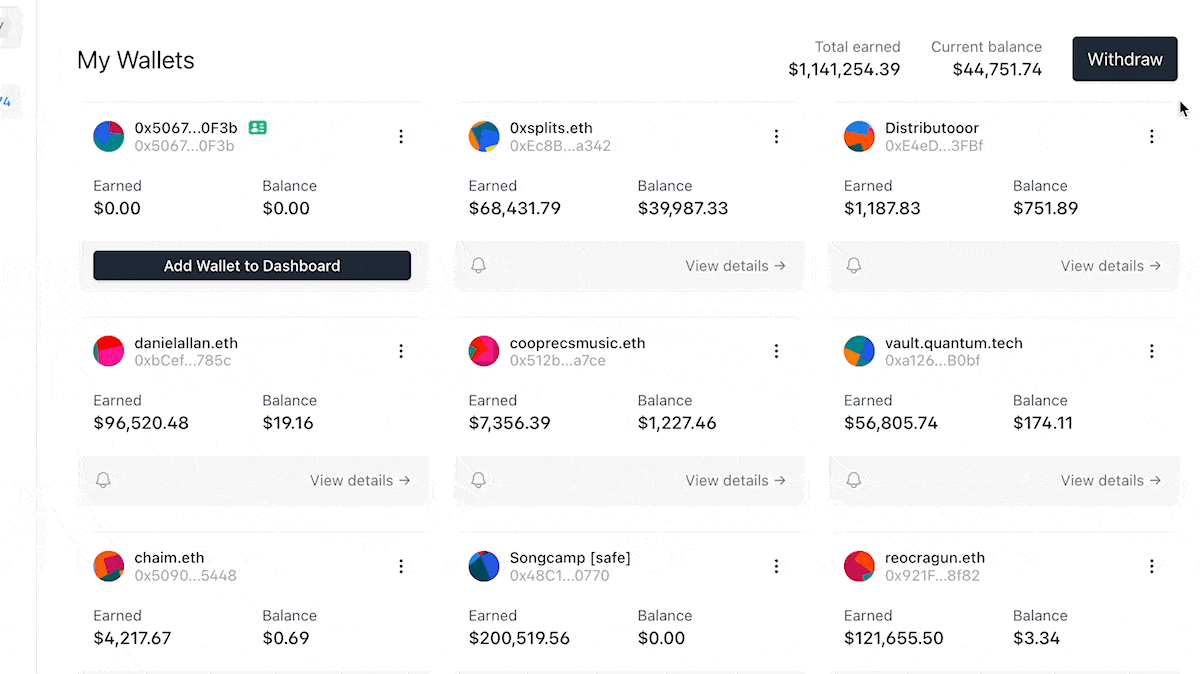 If any of your watched wallets has a balance, when you click on "Withdraw" from your dashboard, you'll now be able to withdraw balances across any of your wallets. For detailed instructions, check out this article in our Help Center.
YouTube video tutorials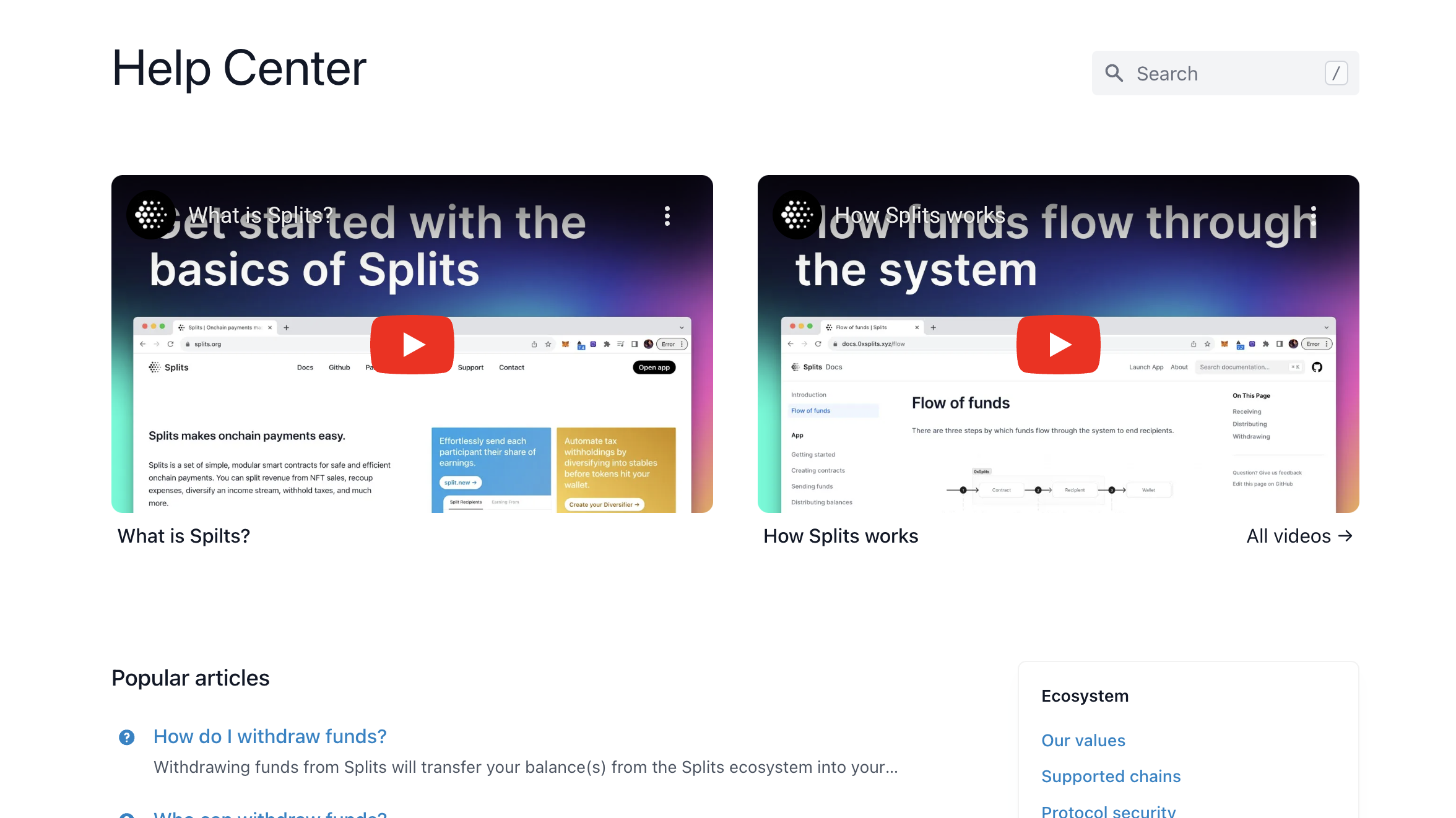 We worked with the talented Russell Matthews to start building out a set of video tutorial for Splits. The videos have been published to our Help Center, and you can find the full collection on our YouTube channel.
Team offsite
We organized our first team offsite and brought everyone together for a few days in northern California. Creating space to come together as a team is important, especially as the team grows. We're glad to have finally created this space for the team and are looking forward to kicking off the next set of big projects.
Other fixes and improvements
The Gnosis Safe app is now available on all supported chains.
Swappers will now be automatically distributed once it's economically viable to do so.
Email statements now show current USD amounts, instead of just token balances.
We fixed a bug that was preventing Safari users from being able to click certain links on the Explore view.
We added more useful error messages when you're trying to view an account on the wrong network.
We fixed an issue where connecting with a wallet that has no previous activity on Splits prevented you from accessing the Dashboard view.
You can now remove a name that you've added to an account. Just hit the "Edit name" button and then click "Remove" in the bottom left.
We now display a warning about using a private RPC when manually distributing balances within a Swapper.